Some time ago I discovered these strange shaped coloured bus-type cars in the streets of Toronto, and I had been wondering exactly what they were. I caught another glimpse and that I found"Toronto Hippo Tours", and I understood that these buses take ferry passengers not only about the streets of Toronto, but also from the waters of Lake Ontario. Considering this kind of intermodal transport is unquestionably unconventional, it only recently came to me I must do a meeting with this business and go on among those vehicles.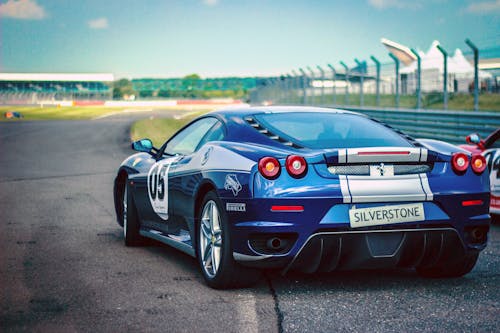 They're definitely amusing looking vehicles using a round snout, glowing painting stating"Ride the Hippo", along with an entrance in the back where you plank walking up a pair of the retractable metal staircase. Now I met with Drew O'Gilvie Who's the Manager of Sales and Marketing for Toronto Hippo Tours. Drew was a Director of Revenue for Delta Hotels and clearly has a great deal of tourism-related marketing and advertising expertise. Please inform us who created the notion of making a firm with a bus which succeeds? How long has the firm been in business? Geoffrey Lind founded Toronto Hippo Tours 5 years past because he wished to deliver the"duck concept", the famed amphibian vehicle excursions in Boston, to Toronto. This past year the firm had 25,000 passengers and we anticipate to far exceed that amount this season. As opposed to calling ourselves a holiday business, we consider ourselves an"urban Desert", an authentic urban experience. What makes them unique?
We now have two vehicles in operation using a 3rd one which was only recently finished and is only awaiting closing licenses, a complex procedure which involves national and provincial governments and security checks. The vehicles are Canadian-designed and constructed, according to a school-bus platform. In spite of other areas, they aren't poisonous WWII or Korean war amphibian vehicles. They're closely safety-checked and greased daily. We call our 3 amphibian vehicles Harry, Joyful and Henrietta, our latest addition. Please inform us about your path and your own schedule. Are the tours?
The Hippo tours are 1.5 hours and spend approximately 1 hour of land covering the important Toronto websites, all professionally narrated by a tour guide who's also accredited in first-aid Canada driveaway. We conduct tours from the start of May to the end of October each hour from 11 am to 6 pm. Please inform us about the costs. Is it possible to reserve the vehicles to get a personal excursion?
Costs are extremely moderate at C$35.00 each adult, or C$30.00 for seniors or students, and C$23.00 for kids 12 decades and under. The vehicles may also be chartered and are often rented for special events either by business organizations and private people for birthday parties. In C$500.00 per excursion, which retains 40 passengers, this is sometimes a really affordable particular occasion. Please comment on the exceptional training your captains and excursion guides get. They undergo rigorous testing with government authorities as marine captains and they must acquire licenses to become school-bus drivers for managing the boat on land.
After Organizing Drew, I had a opportunity to really sample the Hippo encounter myself and I got on board, plunking down myself right behind the Captain, who in this instance proved to be a sporty-looking woman by the name of Catherine. We had yet another tour guide who and entertainingly said the significant sights along the way and cracked some tender jokes . He's just finishing his street licensing and has completed the marine section of the licensing procedure.
The car goes through the streets of Toronto in a really leisurely pace. Our path included major sites like the Royal York Hotel, Union Station, Yonge Street together with all the Bay, the Eaton Centre and Dundas Square. We then headed on Elm Street and down Bay Street beyond Old and New City Hall. I especially enjoyed the gargoyle narrative about Old Toronto City Hall, in which a famed architect took revenge on Toronto town counselors who chased him for his cost overruns by depicting their likenesses as awful gargoyles.
From that point we snaked our way down throughout the Garment District, admiring all Toronto's attic conversions and condominium developments beyond the CNE grounds (that the Canadian National Exhibition grounds) into some ramp near Ontario Place, where we all had been preparing for THE BIG SPLASH – the Hippo's entrance to the water. It was a weird sensation, being on a bus whose windshield is all of a sudden completely submerged by water. However, the automobile straightened itself out fairly fast and we began chugging gradually into the seas surrounding Ontario Place. "Happy the Hippo's" top rate is approximately 5 knots, as well as the automobile, has one engine which propels the bus' transmission on property in addition to the propeller from the water. In 20 tons it is a fairly hefty vehicle and a distinctive ramp needed to be constructed to provide it access to Lake Ontario. We shot a small twist off the west end of the Exhibition Grounds at which we had a fantastic look at Toronto's just wind turbine (we're now making baby-steps towards more energy generation…) where we turned around and headed back towards Ontario place.
While Dan was driving throughout the water section of the excursion, Catherine, another priest, and I stood in the rear of the boat and had a terrific conversation. Catherine is a former insurer pro and after being laid off she moved into an entirely new career – as a Hippo tour guide, and she's also turned into a fully licensed and accredited Hippo captain. Catherine also knows a lot about repairing the automobile and does not mind getting her hands greasy when she plays maintenance duties on the bus on a daily basis. In her off -weeks from November to April Catherine does some cool things, like volunteering her services into a creature conservation area to protect sloths in Costa Rica, or traveling widely to Cuba. As a matter of fact, Catherine is a fairly cool and intriguing individual herself and I'll do a followup intereview with her in the not too distant future. Soon after we made a fast turn left and headed back into the Hippo Tours parking place at 151 Front Street, only a very small little south of the CN Tower and the Rogers Centre (previously referred to as the Skydome), Toronto's multipurpose scene with all the retractable roof.